Leveraging tools and services such as Windows 365 and Microsoft Intune and top of the line security services we can monitor, manage and provide basic support to all of the computers and devices your staff needs.
These services starts getting a single sign on (SSO) for your staff to all your devices and much of the software your team works with as possible. From there we can work to make sure the software your staff needs on their computer or device is present and always up to date – from the initial moments your computer is plugged in.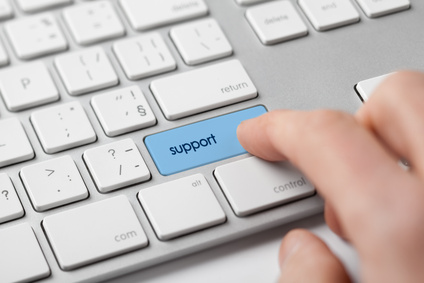 Our team will leverage secure monitoring services to help detect and quickly deal with security threats to your computers and devices as well. This service includes basic support for your devices to your users in order to help them make the tools work for them and not the other way around.
Have a bring your own device (BYOD) environment for portable devices and phones? No problem! Using the services we provide here we can ensure your company data placed on those devices are kept secure – no matter what else is done on the device without violating your staff's privacy and security.
This service can also include concierge computer and device purchasing services. No more going to the big box store – hoping to get a computer that will work and then spending an afternoon setting it up. Simply order the computer or device through us, we will purchase it and configure it in advance so that all you have to do is plug it in and turn it on when it gets to you. The ultimate plug and play experience for you and your staff.